The Federal Savings Bank echoes news from Redfin and offers tips about buying a home.
Even first-time home buyers want a property they'll love for a long time.The Federal Savings Bankfinds that many in this group don't expect to get everything they want in their first property, but they at least hope to be satisfied. The sad truth is that many current homeowners didn't find a home that they could love despite the test of time. According to recent survey results published on April 24th of more than 2,000 adults by online real estate marketplace Redfin, one in four U.S. homeowners have buyer's remorse. If given the chance to purchase their home again, these Americans would look for greener pastures.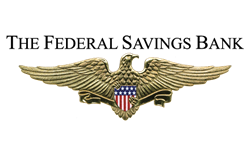 When breaking the data down by age, 85 percent of respondents 65 or older didn't have buyer's remorse.
When breaking the data down by age, 85 percent of respondents 65 or older didn't have buyer's remorse. Seventy-two percent of owners between 18 and 64 also felt this way. Given that many retirees upgrade to the type of home they've always wanted once they hit the golden years, their higher rate of satisfaction is not surprising.
Women respondents and those with children younger than 18 in their home also had higher levels of buyer's remorse. In regard to regional differences, respondents in the Midwest (28 percent) and Northeast (27 percent) more often reported that they wouldn't purchase their home again. In the South and West, home regret was at 25 percent and 20 percent, respectively.
Tips for avoiding buyer's regret
A new home purchase should be a joyous occasion for much longer than the day you move in. Here are some steps to follow if you want to avoid buyer's remorse:
Redfin suggested that home buyers work with a real estate agent. Given the competitive nature of the current market and fast-moving sales, buyers can often jump at the first available property that meets a few of their needs. Agents are there to turn you away from bad impulse purchases.
A competitive attitude can be ones downfall if their only goal is winning the home rather than getting a property they want. Keep in mind that if the home's features or price, which can escalate after several bids, don't fit, winning isn't as important.
Be sure to visit the house more than once and examine each room. Check out the property at different times of the day to get a different perspective. If it has a garage, one might even consider testing the width and height to see if the vehicle will fit. Keep in mind that no detail is too small to be absolved of scrutiny.
Also, try to have a private tour. When viewing the home with a group, you're moving through the property at the selling agent's pace, thereby shortening the time to view the home.
After seeing the home, compare the in-person experience to the photos in the listing ad. For example: note the differences and consider reasons why the storage closet is open and clean in the pictures but locked when you visited.
For information about financing a home that you'll love for years, contact the Federal Savings Bank, a veteran owned bank.
https://www.repost.us/article-preview/hash/fce06b0a3ba0043e8d31e6682da75e82/